A Beginner's Guide to Down Payments
Posted by Marc Rasmussen on Wednesday, March 28, 2018 at 10:58 AM
By Marc Rasmussen / March 28, 2018
Comment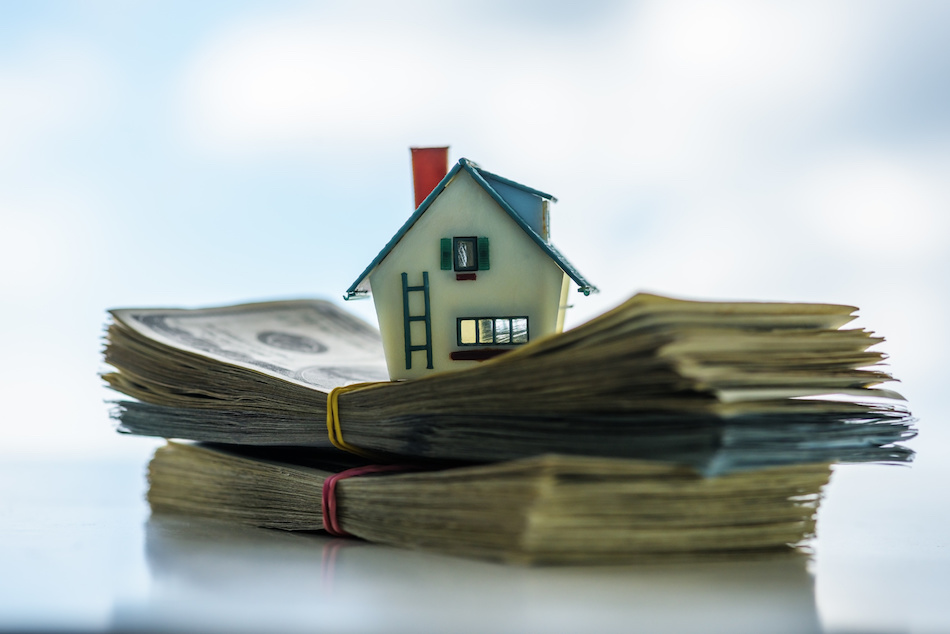 The down payment is usually the single biggest factor for how much a person will spend on their home over time. But while most people know that their ideal number should be at least 20% of the total price of the home, fewer and fewer buyers actually have those types of funds amassed at the time of purchase. Add in home inspection costs and property taxes, and it becomes clear why close to 55% of all buyers can't quite hit that number. See what the options are for homeowners who may not be able to put down 20% on a conventional loan.
A Brief History of Down Payment Standards
The reason why 20% is the number to hit is that it's the number banks have determined as the minimum amount of equity a person should have in their home. When a person flat-out owns a fifth of their property, they're determined to be less of a risk of default. Without that 20%, lenders will take out insurance on the loan (called private mortgage insurance or PMI) in case the buyer is unable to make their payments.
The total costs for homeowners can tack up to 1% of the total cost of the loan every year until the homeowners successfully hit 20%. Passing this cost down to the individual buyer means that banks don't have to hike up their interest rates for home buyers who are able to make the 20% payment. And while some loans are more lenient than others when it comes to hitting 20%, the goal is still the same whether home buyers take out an FHA, fixed-rate, or ARM.
Minimum Payments for Home Down Payments
As the economy has hit its notorious ups and downs, the minimum for down payments has plummeted. Buyers can now secure a conventional loan with as little as 3% of the total purchase price, and an FHA loan is not far behind at a minimum of 3.5%. VA or USDA loans may not even require a down payment because both types of loans are backed by the government. In addition to no down payment, veterans or those purchasing rural homes usually do not pay PMI on their loans.
However, government loans also come with a number of additional fees and restrictions the home buyer will need to meet. Veterans will typically pay a VA Funding Fee based on the amount of their down payment which goes directly to the Department of Veterans Affairs. In the case of a USDA loan, buyers will pay about 2% of the total cost of the home upfront if they're unable to meet the 20%.
Making the Decision of How Much to Put Down
For Pass-A-Grille home buyers who know they want to buy their home without a lot of savings, they need to concentrate on finding the best possible lender. It's often the individual lender that determine just how much a person pays over the course of their loan. Lenders who charge very low rates will usually find a way to bring the total costs closer to what a home buyer might find at a more traditional lender.
Those low rates may also pair well with poor customer service too. Plus, buyers should pay attention to limits on government-secured loans. VA and USDA loans have a number of additional restrictions that may affect how much the buyer is allowed to borrow, depending on the cost and the location of the home.
Caveats and Restrictions for Down Payment Amounts
Lenders get to set their own terms on down payments, and those terms can be wildly different from one to another (regardless of whether homeowners are opting for a secured or unsecured loan.) Some benefits may only apply to first-time buyers, or require the buyer to make a certain amount of money per year. Credit score minimums are not the same for every lender, so buyers should never make assumptions. Lenders also have a limit in terms of how much the lender will give out to buyers based on their financial history, which can make it easier to determine the cut-off for the down payment.
Home buying has come a long way in the last several decades. As the economy changes, more and more options become available so that more people can achieve their dream of ownership. But all of these changes do not change the fact that 20% is always going to be the ideal number to hit with a buyer's down payment. The golden rule of paying off a home is always going to be to build up as much equity as possible in as little time as possible.