Can You Make Money Buying Pre-Construction Downtown Condos?
Posted by Marc Rasmussen on Friday, June 9, 2017 at 9:01 AM
By Marc Rasmussen / June 9, 2017
Comment
Don't wait to buy real estate, buy real estate and wait.

T. Harv Eker
Many people try to make money playing the pre-construction game. This is where you get in early on downtown condo project, neighborhood or other new build in hopes of making money by the time the property is completed. You see this more often in new downtown condo towers because they typically take about two years to build.
So, is this a good way to make money?
Let's track some past sales. The gain/loss figures below have a 7% fee to cover the costs of the sale (Realtor commission, doc stamps on deed etc.)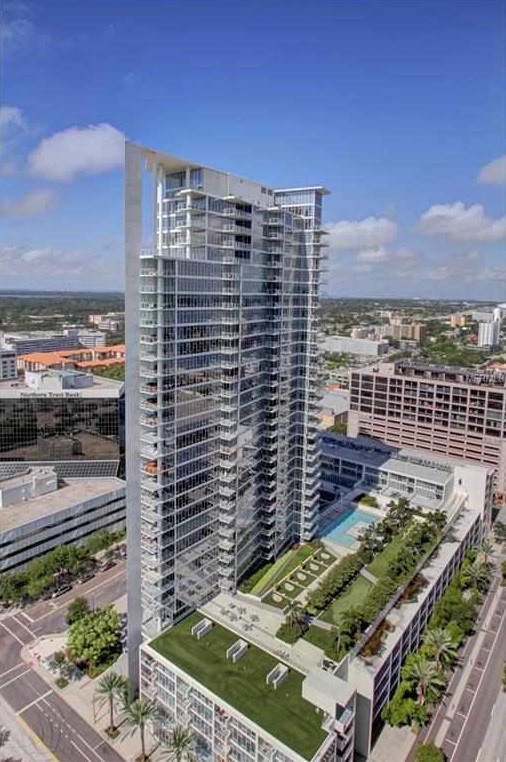 Signature Place
Some of the buyers in the Signature Place condos did well, whereas others lost money. It seems like it all depended on when they sold the property.
In 2009 when Signature Place was finished the real estate market was getting back on it's feet. As hard as it may be, this is typically a good time to buy. However, compare unit 1806 to unit 1808. They purchased at the same time and both sold in 2013. One made $107,250 while the other lost $45,300. I don't know details of the sale other than what is on MLS so perhaps there are unknowns that make up the discrepancy.
Take a look at the owners that sold in 2015/2016. They made quite a bit of money.
Sq. Ft.
Purchase Date
Sales Price
Sale Date
Sales Price

Gain

/

(Loss)

Unit#1108
1,829
02/18/2010
$575,000
11/10/2016
$807,050
$175,556
Unit#1204
1,018
12/31/2009
$419,250
6/24/2015
$520,000
$64,350
Unit#1708
1,829
8/25/2010
$499,000
1/28/2011
$550,000
$12,500
Unit #1806
1,447
9/6/2009
$547,500
1/31/2013
$540,000
($45,300)
Unit #1808
1,829
9/6/2009
$660,000
5/24/2013
$825,000
$107,250
Unit #2102
1,465
9/18/2009
$521,775
7/6/2012
$545,000
($14,925)
Unit #2105
1,269
7/21/2009
$547,500
10/9/2014
$630,000
$38,400
Unit #2107
1,996
3/22/2010
$513,000
2/17/2016
$875,000
$300,750
Unit #2108
1,829
8/5/2009
$660,000
6/26/2015
$911,000
$187,230
---
Ovation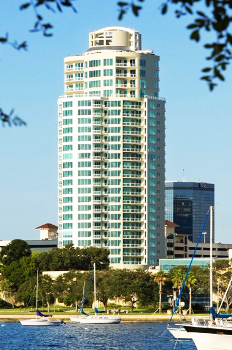 Ovation condos came out of the ground when the real estate market was shaky. This is probably why many of the owners at Ovation made money versus the 400 Beach Drive condo buyers (see below) that purchased in the overheated 2005 market.
Take a look below at some of the money made in Ovation. Warren Buffet's advice of 'buying when everyone else is selling' probably held true in this case.
Sq. Ft.
Purchase Date
Sales Price
Sale Date
Sales Price

Gain

/

(Loss)

Unit#1401

3,660

10/20/2010
$1,850,000
05/19/2015
$2,330,000
$316,900
Unit#1501
3,660
06/04/2010
$2,020,000
6/24/2015
$1,690,000
$448,300
Unit#1801
3,660
11/15/2009
$2,370,000
1/28/2011
$2,300,000
$231,000
Unit#1805
5,330
04/16/2010
$4,550,000
05/23/2016
$6,900,000
$1,867,000
---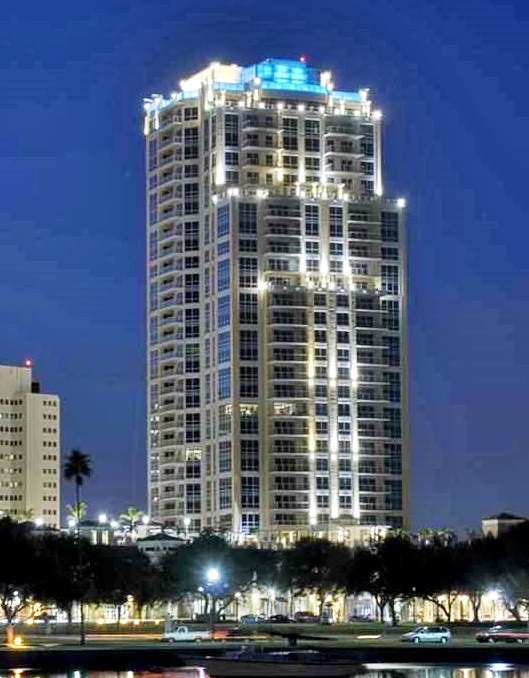 400 Beach Drive
This condo was finished in 2007. Which means that many people signed contracts at 2005 prices. This was near the top of the market before the real estate market crashed across the country.
As you can see by the examples below, many people lost money. Unit 1401 turned a profit because it was held until the market bounced back in 2015. The rest of the 400 Beach condo owners below lost money because they sold them before the prices bounced back enough.
Sq. Ft.
Purchase Date
Sales Price
Sale Date
Sales Price

Gain

/

(Loss)

Unit#1001
2,397
1/30/2008
$835,000
9/2/2011
$675,000
($207,250)
Unit#1002
2,597
12/17/2007
$996,000
5/27/2011
$835,000
($219,450)
Unit#1103
3,287
1/30/2008
$1,173,970
7/16/2012
$1,150,000
($104,470)
Unit#1201
2,395
12/14/2007
$905,000
2/27/2014
$970,000
($2,900)
Unit#1401
2,395
01/04/2008
$865,000
05/01/2015
$1,171,000
$224,030
Unit#1402
2,597
01/08/2008
$1,010,000
04/01/2011
$676,000
($381,320)
Unit#1503
3,287
01/08/2008
$1,377,000
09/20/2013
$1,212,750
($249,143)
Market Cycles
Like other markets, the real estate market runs in cycles. There are a myriad of influences like consumer confidence, supply, demand, interest rates, political environment, etc.
Looking at the small sample size above it looks like those that profited the most were those that bought when the real estate market was soft and sold when the real estate market was strong.
Remember that people don't always buy property for investment purposes. Sure, it is nice to make money on properties you own but we all need shelter. That is the primary reason to buy real estate.
If you can time a market, you should be selling when the market is euphoric and buying when the market is despondent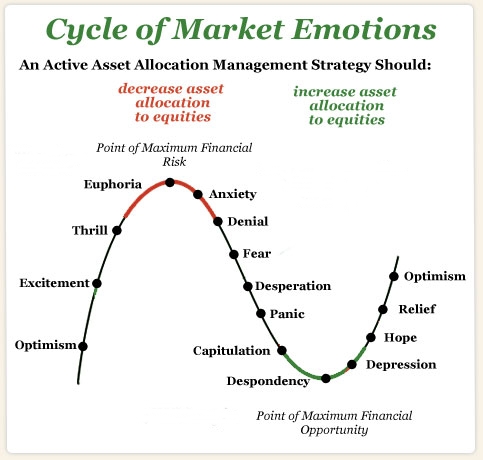 Conclusion
The answer to the question 'Can You Make Money Buying Pre-Construction Downtown Condos?' is Yes. But, as you can see above, you can also lose money too. Just because you are buying early in a downtown condo project (or any project for that matter) doesn't mean that you will make money.