How badly did Covid-19 hit the real estate market?
Great question. A question we have been asked a lot lately. The investors/bottom feeders come out of the wood work when they smell a little blood in the water.
It is still too early to forecast what impact Covid-19 has had on the real estate market. I do have some good news to report. Below are three charts displaying showing volume for North America, New York and Florida.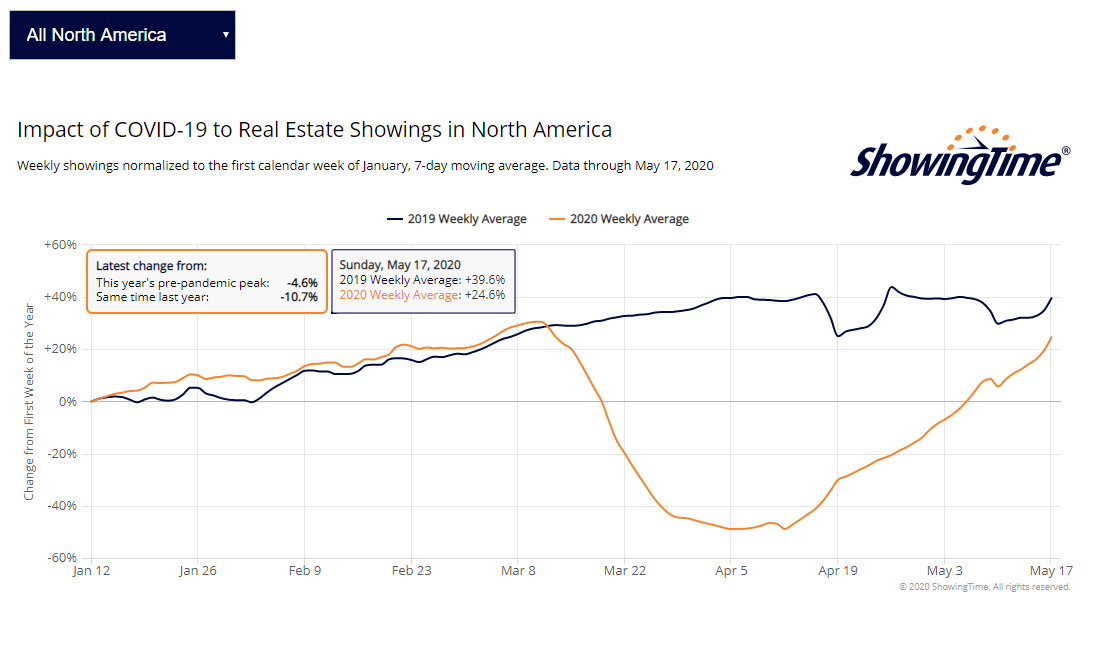 Naturally, with the quarantine, there are just going to be fewer real estate showings. The above chart displays the showings across North America for the Showing Time service. They handle quite a few of the showing appointments for real estate brokers. Not all real estate brokers use this service so it does not display all showings. However, they do have a good sample size for statistical purposes.
...