NEW YORK, NY – January 12, 2022 -
Corcoran Group, LLC today announced its continued expansion in Florida by welcoming its newest affiliate in Sarasota and St. Petersburg, Corcoran Dwellings, led by Liane Jamason and Marc Rasmussen. The announcement, made by Pamela Liebman, President and CEO of The Corcoran Group, is the firm's first affiliate launch of the new year.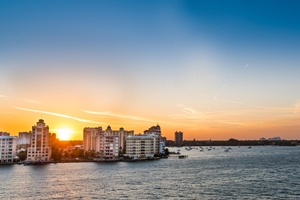 From the broad beaches of its barrier islands to the vibrant cultural landscape of its downtown core, Sarasota offers an unparalleled array of opportunities for residents and visitors alike. Just recently, U.S. News and World Report named Sarasota as the best place to retire in 2022. Comparably, St. Petersburg is the 5th largest city in Florida known for its youthful atmosphere, historic...