How to Choose Flooring Materials For Your Home
Posted by Marc Rasmussen on Wednesday, June 6, 2018 at 11:13 AM
By Marc Rasmussen / June 6, 2018
Comment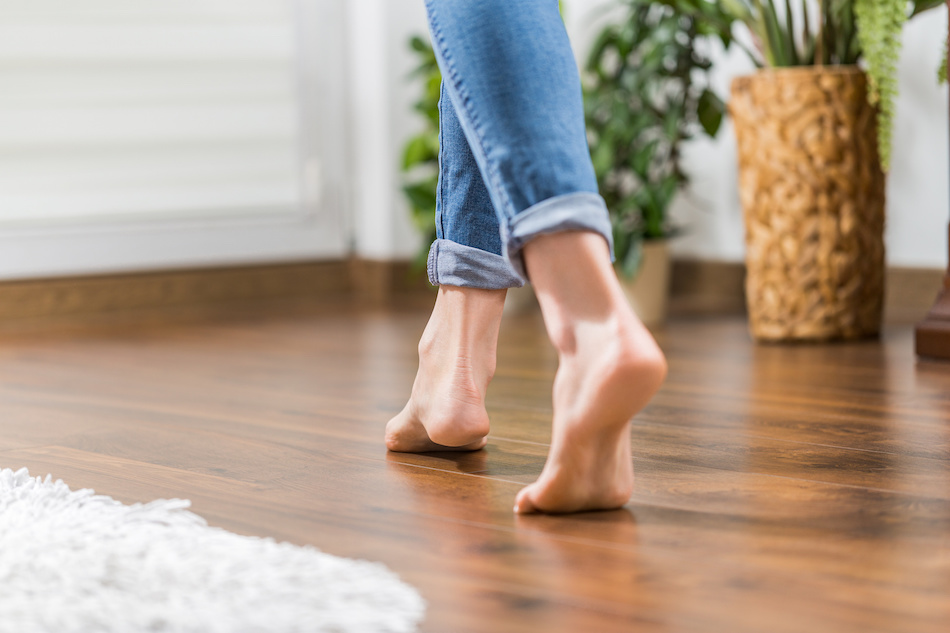 Choosing floors for a home may not seem very difficult until a homeowner considers the sheer volume of choices available, and this is one very common home improvement project that most homeowners will undertake. From natural stone to plush carpeting, the options can seemingly stretch out for days. To get a handle on their choices, homeowners need to consider the strengths and weaknesses of each type of common flooring material before deciding which one would find their rooms best.
Carpeting
Starting with the number one choice for homeowners today, carpets are commonly found in family rooms, dens, and bedrooms alike. The biggest advantage of carpeting is comfort, in that people can walk around in bare feet without feeling the cold seep up through their socks. But carpeting is also a safer choice than hard flooring because it gives everyone the traction they need to travel from room to room without slipping. Extra traction is good for everyone, but especially necessary for those who might be unsteady on their feet. The downside is that carpeting and mildew go hand-in-hand, so homeowners need to be careful of its exposure to moisture.
Hardwood Flooring
Known for its ability to handle sturdy dining room tables and heavy foot traffic, hardwood floors are a durable and beautiful choice for those who want their dining room to carry a certain kind of gravitas. Hardwood floors are also a huge selling point when it comes to the resale value need to be kept away from water because they can warp and bend. Unlike carpeting, they're slippery enough that they can be a hazard for those who take a turn too quickly around the corner.
Tiling
Tiling is found in bathrooms and kitchens because it staves off both water and stains. Clean-up is a breeze and the decorative choices are impressive. There are more shades, shapes, and materials available than ever before. Tiling is usually a fool-proof choice, though it's important to think long-term before choosing tiles. Inferior quality is an invitation for chips or even full breaks. If the grouting of the tiles isn't properly sealed, mildew can accumulate on the tiles and potentially pollute the air in the home.
Stone Flooring
Luxury homes may want to choose limestone or marble in their kitchen or entryway. Not only is natural stone one of the smarter choices a homeowner can make to increase the value of the home, but its durability ensures the investment will last for many years to come. One drawback to stone flooring is that it takes more effort to maintain. From cleaning to sealing, stone flooring requires constant attention to keep its beauty.
Modern Options
It might not surprise owners to learn that there are businesses looking to make money by offering new flooring choices on the market. The idea is to refashion traditional materials to meet a Clearwater homeowner's needs without sacrificing the look and feel of the flooring. Homeowners who want hardwood floors but are nervous about spills can now buy prefinished wood that's more resistant to water. Concrete is also an affordable and an aesthetically attractive option while sheet linoleum has been redesigned to fit any decor.
The floors of the home may not be the most important decision a homeowner makes, but it's certainly a major one. Understanding the types of flooring available can make it easier to set priorities based on your personal preferences.