How to Construct an Outdoor Living Space You'll Love
Posted by Marc Rasmussen on Wednesday, June 20, 2018 at 8:51 AM
By Marc Rasmussen / June 20, 2018
Comment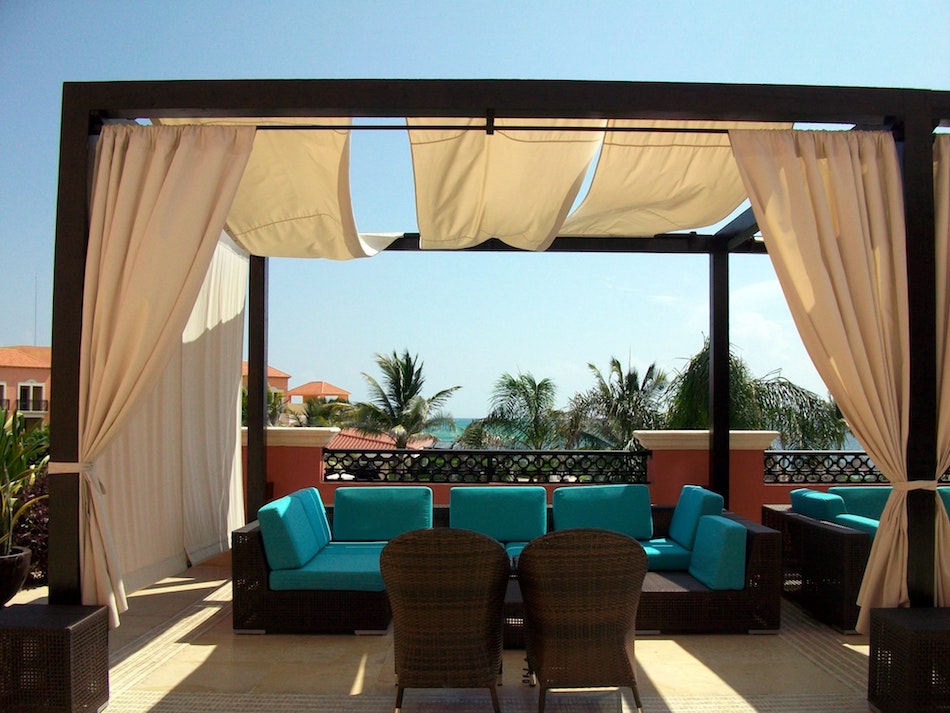 An outdoor living space is not just a nice thing to have, but a necessary component of a well-kept property. Plus, the outside of the home is the very first thing a person sees—whether it's the owner or a passing pedestrian. To spruce up the outdoors and discover the motivation you need to spend more time in the sun and fresh air, consider the following tips for constructing a more appealing living area.
Use Creative Color Choices
Even the most uninspired home decorator can get excited about adding more color to the yard. All those bright blooms and interesting shrubs can be a total eye-opener (not to mention a nose-opener). Extra plants around the home are perfect for improving the air quality, and they also provide plenty of shade for a home that's inundated by the harsh summer sun. Look for ways to camouflage a deck or patio so the eye-line flows with the natural greenery and flowers surrounding the home.
Design an Eating Area
Eating outside is usually easier said than done, but there are ways to design a space where homeowners will love to serve their favorite meals to family and friends. Place the dining table as far away as possible from the brightest and freshest flowers, and employ the use of bug-fighting candles to keep the rest of the pests at bay. Choose easy-to-clean furniture so that dinner parties don't end up becoming more hassle than they're worth.
Set Up a Cooking Area
Grilling outside is a cultural favorite, especially in the spring and summer, and the addition of a grilling area can be well worth the effort. For those who really want to dive deep into a new hobby, it's probably time to install a fridge, sink, and countertop space so that no corners are cut during meals. Homeowners who are watching their wallets can look for used cooking equipment or build the grilling island themselves. This particular step can make it far easier to entertain more often, which can be a great way to improve a homeowner's quality of life.
Select Comfortable Patio Furniture
Once a homeowner is all through with their gardening, cooking, and eating, they should be able to sit back and kick up their feet. Picking out patio furniture should be done with a practical as well as an aesthetic eye. For example, a water-resistant chair will still allow water to seep in if it first pools on the fabric. Search for weatherproof fabrics, cast iron chairs, or aluminum side tables to ensure the furniture will hold up for many years to come.
Install Luxury Features
Fire pits, fountains and hot tubs may seem extravagant for a regular home, but few people regret installing them—if only because they increase the resale value of the home. These extras can be much more affordable than people realize, especially considering that most of the extras can be made with a little hard work and ingenuity. Homeowners should look at a gazebo or a fountain as an investment in themselves and in the property. It simply encourages them to get more out of an expensive purchase.
Outdoor spaces that are neglected can slowly turn a proud Pass-a-Grille homeowner into a jaded one, and it's unfortunately all too easy to do to let it go for multiple years. As you add to the space over the years, it will become readily apparent how small changes can add up to big differences.