Kiplinger: 7 Great Places to Retire in Florida
Posted by Marc Rasmussen on Friday, August 16, 2019 at 3:09 PM
By Marc Rasmussen / August 16, 2019
Comment
Every day Florida's population swells by more than 1,000 people, many of them retirees relocating for the second halves of their lives. There's little mystery why: Even in the coldest months of the year, the average daily high is at least 70 degrees, and the temperature rarely dips below 50 in the Sunshine State.
Florida is also one the most tax-friendly states in the country for retirees. There's no state income tax, and permanent residents are eligible for a homestead exemption of up to $50,000, which lowers their real estate taxes. Seniors may qualify for an additional exemption.
But Florida is a big, diverse state, too, with plenty of pleasant cities and towns on both the Atlantic and Gulf coasts, or inland (central Florida has lots of lakes, and parts are even hilly). Worried about hurricanes? Hurricane risk on Florida's west coast is less than on the east coast. Here are seven great Florida retirement destinations, based on locale, amenities, affordability, and access to top-notch health care. Take a look.
Sarasota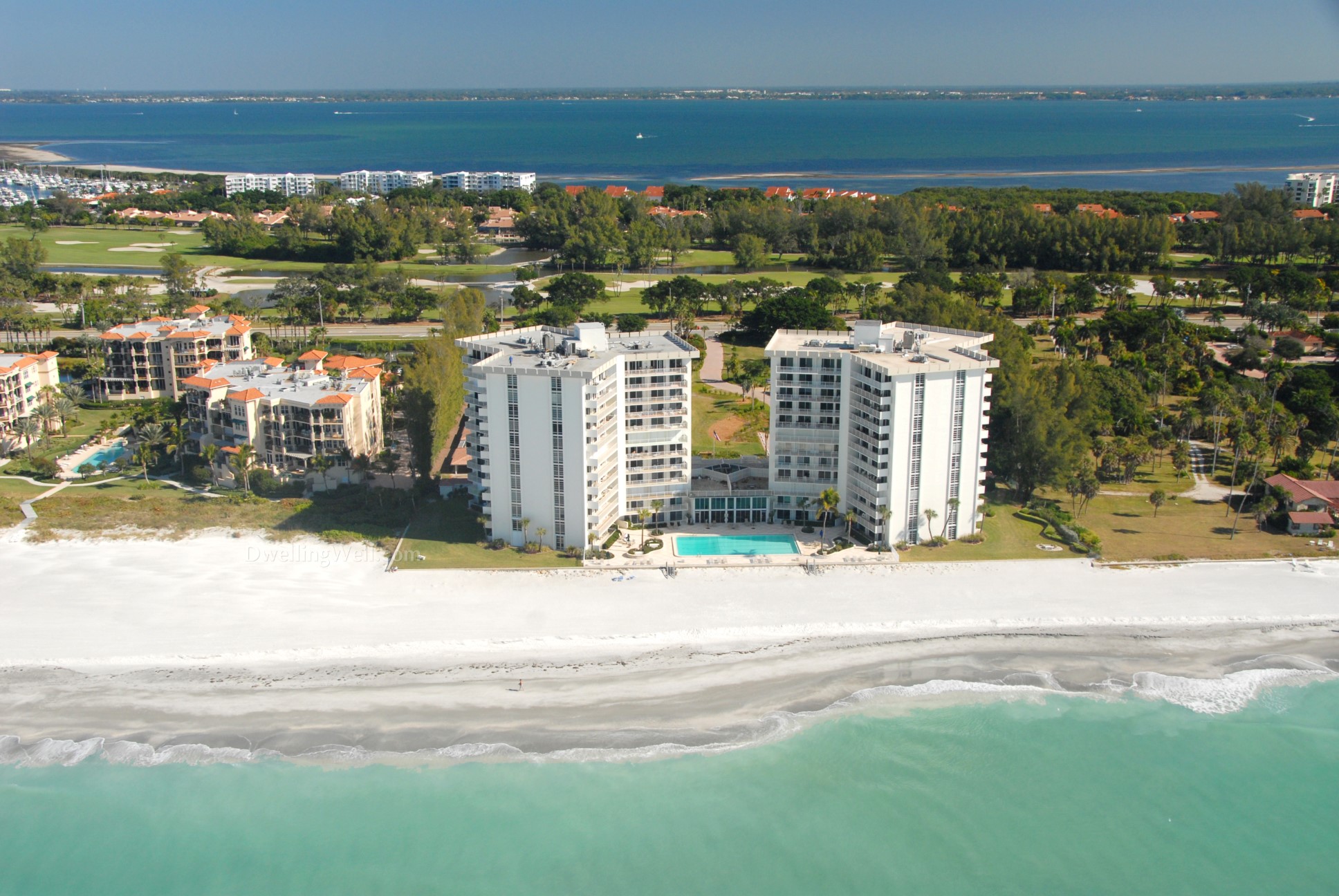 Cost of living (national avg. = 100): 108.1
Median single-family home price (national median = $288,900): $305,000
Median condo/townhome price (national median = $260,100): $225,000
Share of population 65+ (national avg. = 14.92%): 26.5%
Life unfolds a bit more slowly here than in Tampa-St. Petersburg, a 50-minute drive to the north. But Sarasota--which like Tampa has a colonial Spanish history--offers plenty of amenities. Those in search of the Good Life will find nearly 100 upscale stores and restaurants in the island shopping center of St. Armands Circle. Residents have the Sarasota Memorial Health Care system, which is one of the largest public medical centers in Florida.
Sarasota has miles of white-sand beaches on keys along the Gulf of Mexico. Homes a few miles inland tend to be newer and more affordable than homes along the waterfront, which start at about $500,000. Nature lovers will find lush landscapes and subtropical wildlife at the local parks, as well as at Celery Fields (an erstwhile celery farm now known for its birds and wetlands) and the Marie Selby Botanical Gardens. Sarasota also has a lively and diverse arts scene, which includes a ballet company, art museums and an 80-member orchestra.
Gainesville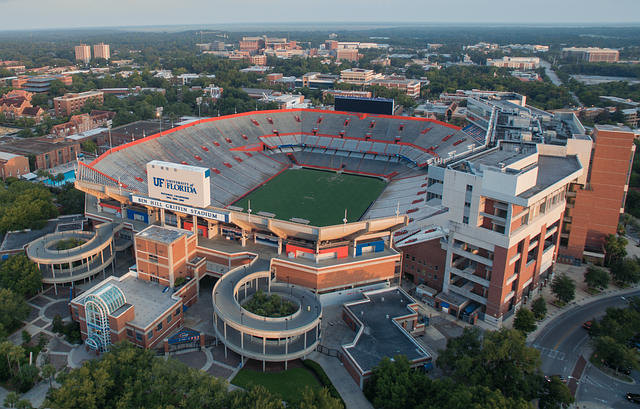 Population: 129,394
Cost of living: N/A
Median single-family home price: $242,100
Median condo/townhome price: $128,500
Share of population 65+: 9.7%
Gainesville is smack in the middle of the state, 75 miles from the coasts. But in Florida during hurricane season, that's not a bad place to live.
This is the home of the University of Florida, offering many benefits for retirees looking to escape the cold winds and higher cost of living up north. Residents age 60 and older can enroll in courses at the University of Florida at no cost on a space-available basis. In addition, the Institute for Learning in Retirement at Oak Hammock, a retirement community affiliated with the University of Florida, offers an extensive roster of courses, many of them taught by university professors. (Seniors don't have to live in the community to participate.)
There's Florida Gators football and basketball, too. But the city also offers 13 museums and galleries with a thriving downtown. Gainesville was founded as a health care resort. Now, medical care is available through the university's Shands Hospital and the North Florida Regional Medical Center.
Naples
Population: 21,279
Cost of living: 98.2
Median single-family home price: $454,000
Median condo/townhome price: $280,000
Share of population 65+: 51.5%
The rapid growth in Naples, which gets a top grade from the American Lung Association for air quality, has been fueled by a torrent of retirees attracted by miles of beaches, gracious homes and giant banyan trees. You don't have to be retired to like living here--which is raising home prices and cost of living. But the Naples–Marco Island area was ranked number one in the 2017-18 Gallup-Healthways Well-Being index, which measures residents' views about health, financial security, community and sense of purpose.
NCH Healthcare System, which operates a hospital downtown and one in north Naples, offers a range of specialties, including rehabilitation and cardiac, cancer and geriatric care. It's a member of the Mayo Clinic Care Network, which connects its doctors with Mayo Clinic specialists.
Residents pay a premium to live the good life, particularly in Old Naples. Home prices start at about $400,000 for a small condo and $2 million for a single-family home on the beach somewhere in Collier County. But the sky's the limit if you can afford it.
St. Petersburg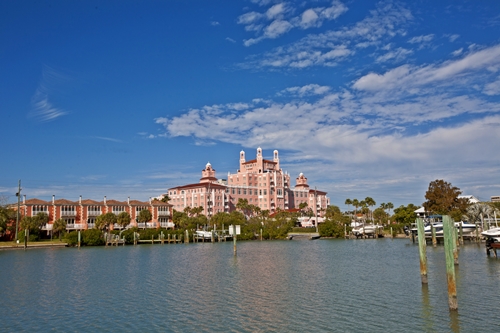 Population: 256,031
Cost of living: 89.7
Median single-family home price: $245,000
Median condo/townhome price: $169,900
Share of population 65+: 17.7%
Home prices here range from $165,000 to $1 million (or more). Vintage neighborhoods on the northeast side of St. Petersburg, away from the water, offer a mix of bungalows, Craftsman-style cottages, large ranchers and enough Spanish-influenced design to suggest you're in Pasadena or Santa Monica. You can easily bike or walk to neighborhood bars and restaurants and to St. Pete's artsy downtown.
With the larger city of Tampa just a half hour north on I-275, St. Pete offers more than beautiful harbor views and the Salvadore Dali museum. Residents are an easy drive away from an array of theaters, concert halls, stadiums, colleges and hospitals, without the density and congestion of Miami or the inflated real estate costs of Palm Beach and Boca Raton.
St. Pete extends 10 miles west from Tampa Bay to the Gulf of Mexico, where you can follow a 20-mile beachfront road north to Clearwater, home of the giant Morton Plant Hospital complex and the area's best-known beaches, most of which are free or have low access or parking fees. You can also explore the area via the Pinellas Trail. Widely regarded as a standout, the trail starts in downtown St. Pete right by Tropicana Field, home of the Tampa Bay Rays Major League Baseball team.
Punta Gorda

Population: 18,656
Cost of living: 98.2
Median home price: $230,000
Median condo/townhome price: $172,500
Share of population 65+: 55.3%
Punta Gorda knows how to appeal to retired folks--a majority of its population is 65 or older. Life here revolves around 55 miles of canal-front homes as well as numerous retirement communities, restricted to people age 55 and older. Plenty of golfing, plus a Fishermen's Village waterfront complex with 30 shops and restaurants. Also in town, the Harborwalk along Charlotte Harbor is just a portion of the 18 miles of bike trails and pedestrian pathways you can enjoy.
St. Augustine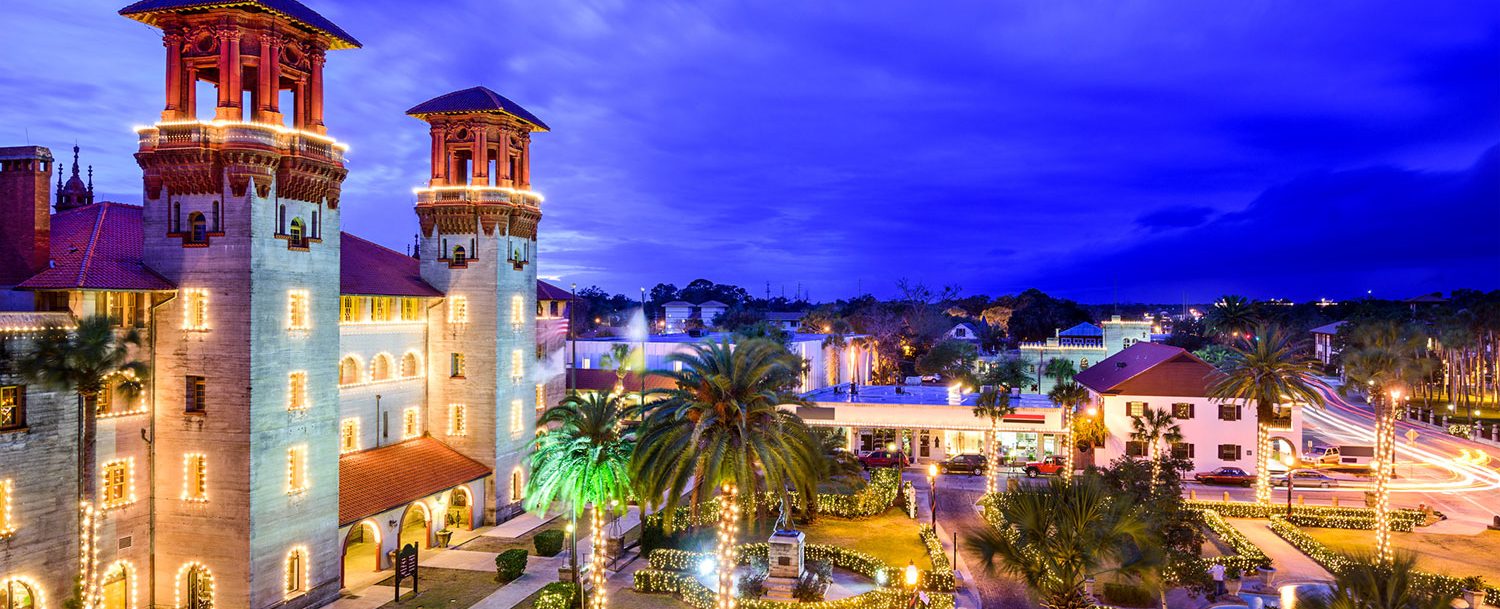 Cost of living: N/A
Median home price: $290,450
Median condo/townhome price: $194,000
Share of population 65+: 20.8%
St. Augustine and the surrounding St. John's county offer more than just surf and sand wedges. But retirees looking for fun in the sun will find it here in spades, along with plenty of cultural and historical activities, affordable luxury living, and access to first-class health care. The 42 miles of sand on St. John's county Atlantic coast offer something for everyone. St. Augustine Beach, located minutes from downtown, is backstopped by laid-back restaurants serving up the day's catch to folks in flip-flops. If a peaceful hammock is more your vibe, chill with the local wildlife on the secluded beaches at the 1,600-acre Anastasia Island State Park.
Venice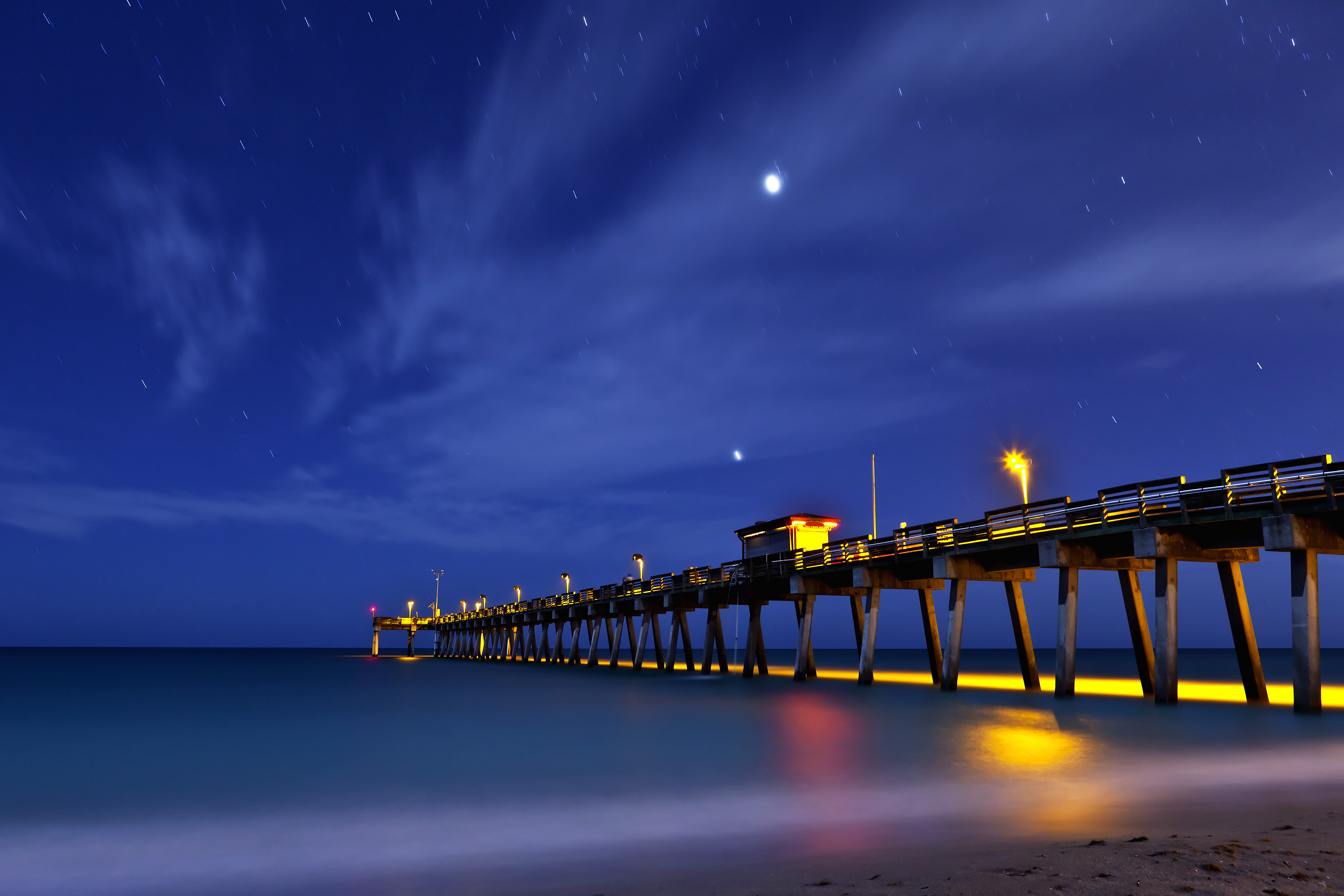 Population: 22,192
Cost of living: 108.9
Average sale price: $286,800
Median condo/townhome price: N/A
Share of population 65+: 61.1%
Wander around Venice's historical neighborhoods and you'll notice two things: You're never far from the water, and there's bound to be a park no more than a few blocks away. As you head west, the wide, palm-tree-lined sidewalks give way to white-sand beaches and expansive water views. Venice has a slow pace but offers plenty of amenities. Locals can stroll the historic district and stop in the numerous shops and restaurants. On Saturday mornings, there's a farmers market. You can catch a show at the Venice Theatre or a performance by the Venice Symphony at the Performing Arts Center.
Venice has more than 30 parks, including the 37,000-acre Myakka River State Park. You can kayak or paddleboard along the Intercoastal Waterway, which runs through the city. Cyclists can cruise around town or hop on the 10-plus-mile Legacy trail that extends north to Sarasota.
With all the snowbirds, rentals tend to book a year in advance. Expect to pay $3,000 to $5,000 a month on the island (which is connected to the mainland by three drawbridges). Prices on the mainland are a little lower.