Pros and Cons of Condo Living
Posted by Marc Rasmussen on Wednesday, September 19, 2018 at 3:22 PM
By Marc Rasmussen / September 19, 2018
Comment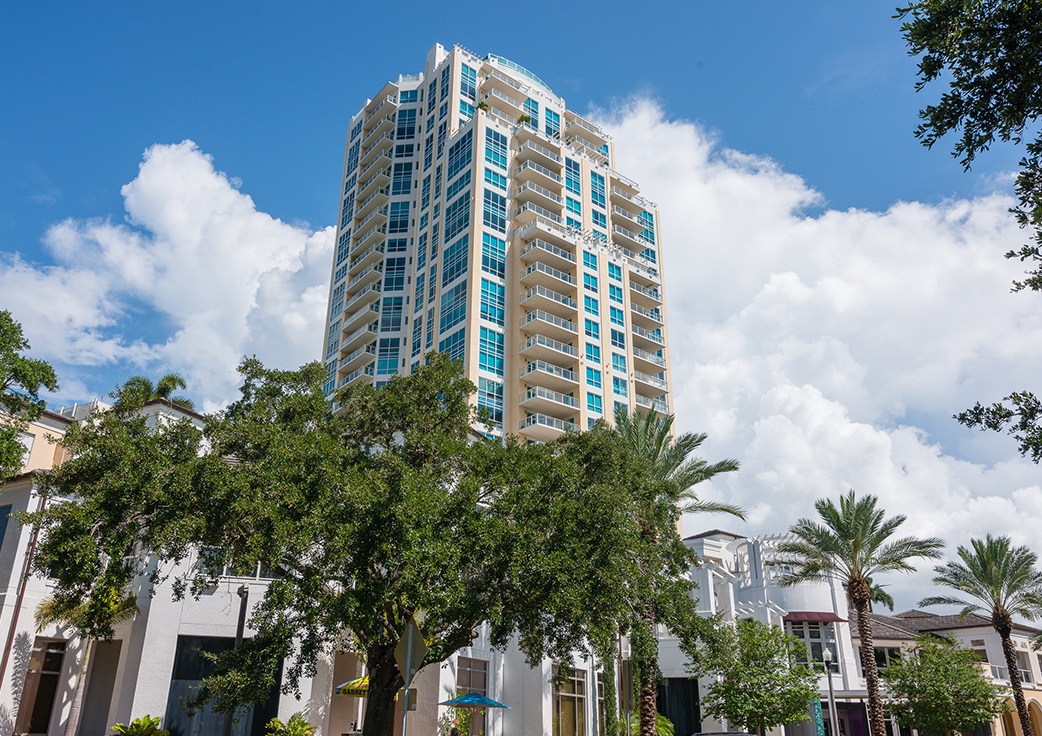 Living in a downtown St. Pete condo can offer an exciting maintenance-free lifestyle, including luxury amenities that may not be available with single-family home living. Many seek condo living for the magnificent views and metropolitan lifestyle. Is condo living for you? Here are a few things to consider:
Storage: Many forget about this aspect of condo living. Are you a packrat? Condo living may not be for you. Many buildings offer owners private storage for bikes, boxes, Christmas trees etc. It it something to think about if you are considering a downtown condo.
Noise: Just remember that you are living amonst other people in a relatively tight place. Sometimes your neighbors make too much noise. Sometimes you make too much noise. A condo tower is a community, and therefore it has rules which govern the community to keep everyone happy. One of those strictest rules is typically noise control.
Pets: Downtown condo living might not be the best place to live for those with several pets or large pets. Condo buildings have pet restrictions that prevent you from owning a large dog or several animals. Fido might need to go to the bathroom at 10:00 pm. This requires you to take him down the elevator and walk a few blocks to the nearest grass area. This is condo living with a pet.
HOA Dues: Condo fees cover the upkeep, staff payroll, insurance, reserves and repairs for the building. These costs are a frequent complaint from many considering condo living. "The HOA fees are too high!" In some instances this is true. However, if you really compare properly to single family homes it is not as much as you might think. For example, a condo building typically allocates a certain amount of the fees for reserves to cover future expenses. This is an expense that many single family home owner forget. When a home needs a new roof it could cost $20,000 - $50,000 depending on the size of the home and style of roof. If a home owner allocated reserves for a new roof every month the cost of owning a home might be very close to that of a condo.
Leasing: Condos have leasing restrictions. You can't just lease it however and whenever you want like you might be able to in a single-family home. Typically, there are a certain number of leases allowed per year, a minimum lease length and potential tenants need to be approved by the association.
Amenities: The amenities are one of the benefits of living in a condo highrise. Typically, these can range from swimming pool, spa, sauna,concierge, exercise facilties, wine storage, roof-top club house, meeting room, card room, valet, etc. These luxuries you generally won't find in a home.
Parking: Most condos will come with assigned parking in a common garage. How many spaces are included depends on how many the original owner purchased with the unit. This can be a source of frustration. Some condo only give owners one parking spot even though they may have two vehicles. Residents will have to rent another parking space or find other arrangements. Parking is definitely something to ask about when considering a downtown St. Pete condo.
Financials: Before purchasing any St. Petersburg condo it is imperative that you examine the condo community financial documents. Is there any money in reserves? Will there be upcoming assessments to pay for deferred maintenance? In the state of Florida, when purchasing a condo, potential buyers have a 3 day right of recission to review the condo rules, regulations and financials.