St. Pete 10 years after the recession: 'Downtown real estate is going crazy'
Posted by Marc Rasmussen on Wednesday, December 5, 2018 at 12:01 PM
By Marc Rasmussen / December 5, 2018
Comment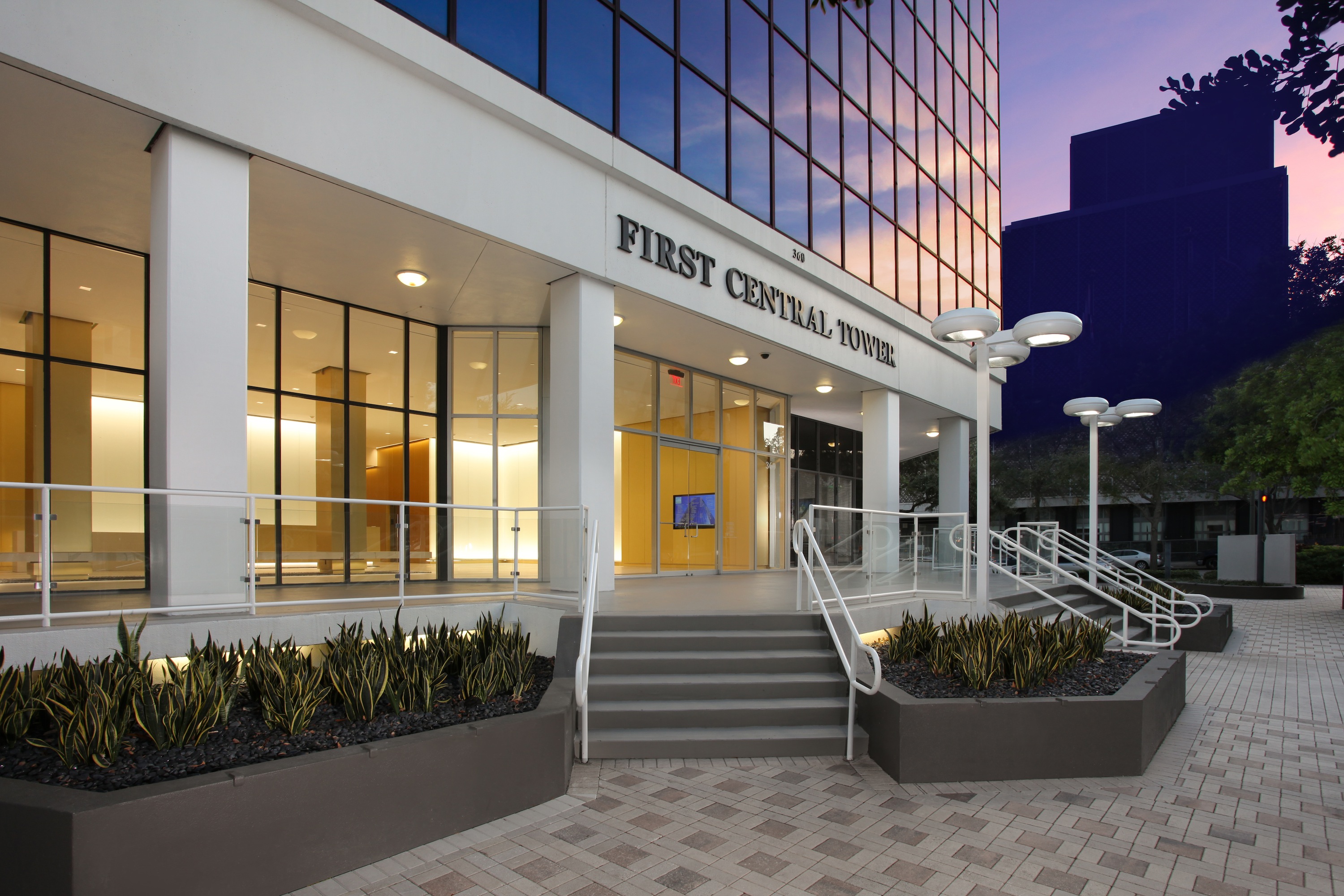 A decade after the Great Recession of 2008, commercial real estate in St. Petersburg is booming.
Vacancy rates are at a 20-year low and lease rates are at a 20-year high for downtown office buildings. New economy companies, especially those in the life sciences and technology sectors, make up a growing percentage of the tenants downtown as their real estate needs match the available space. The city is poised to get its first new office building in the downtown core in nearly 30 years, and a pending project — the redevelopment of the 86-acre Tropicana Field site — is creating buzz nationwide.
"The type of people knocking on the door today has changed drastically," said Alan DeLisle, a veteran economic developer who was named St. Petersburg's city development administrator in 2014. "The quality and the types of developers that are in town is drastically different. We have some of the best developers in the country knocking on our door. We have one of the most attractive sites in the country with the Trop. That's getting out there more and more. It just comes back to the place-making downtown. It's not a secret anymore."
It's a major turnaround as St. Petersburg, and the larger Tampa Bay area, which was hit hard by the economic downturn of 2007-2009. The local economy was heavily dependent on construction, and a large segment of the workforce was employed in real estate, so when the property market crashed, the whole economy took a hit.
'Unbelievable buys'
Surging vacancy rates and plunging sales prices for commercial real estate properties were among the first places the recession left its mark.
By the fourth quarter of 2010, nearly 20 percent of the available office space in downtown St. Petersburg was vacant, according to CoStar Group, which provides commercial real estate information, analytics and an online marketplace.
That left opportunity in Tampa and in St. Petersburg wide open for Larry Feldman, president and CEO of Feldman Equities, which now owns three of the four office towers in downtown St. Petersburg. The company also is developing Riverwalk Place, a 53-story condo tower with street-level retail in downtown Tampa.
Feldman was a New York developer, with some properties in West Palm Beach and Orlando, when he first visited St. Pete in about 2009.
"When I first got here, the first deal I looked at I thought there was a zero missing in the numbers," Feldman said. "There were unbelievable buys."
A joint venture between Feldman Equities, Second City Capital Partners and Tower Realty Partners bought the 242,115-square-foot City Center office building at 200 S. 2nd Ave. in December 2010 for $16.5 million.
"When we were in contract, I was wondering if there was a mistake. We paid $68 a square foot and a few years back I was leasing in Manhattan for $67 a square foot."
The average market sale price in downtown St. Petersburg was $107 per square foot at the end of 2010.
Feldman's group bought the 207,000-square-foot Morgan Stanley Tower at 150 2nd Ave. N. in July 2013 for $20 million and the 259,000-square-foot First Central Tower at 360 Central Ave. in November 2014 for $29 million.
The company has pumped millions into renovations in all three buildings.
As developers renovate, rental rates to go up, said Kevin Yeager, a senior associate, office and retail services, for Colliers International Tampa Bay Florida.
Asking rents in St. Petersburg are among the highest in Tampa Bay, only trailing Westshore and the Tampa central business district, according to Colliers' Oct. 25 office submarket report.
"With vacancies the tightest ever recorded in St. Petersburg, landlords have had little difficult pushing the asking rates," the Colliers report said.
'Everything a techie wants'
Downtown St. Petersburg's commercial office space is unique because there are fewer towers than downtown Tampa, and smaller floorplates — the amount of rentable area on a single floor — than the sprawling offices in suburban locations that appeal to corporations looking to locate an entire headquarters on a single floor.
Suburban floorplates typically are about 50,000-square-foot, Yeager said. In contrast, First Central Tower's floorplates are 15,000-square-feet.
The smaller spaces work for companies that use technology to operate their corporate headquarters remotely, Yeager said.
Technology companies had virtually no presence in downtown St. Pete in 1986, but now occupy about 15 percent of the available commercial space, according to a report from the city's real estate department. Life sciences and creative business also have grown their presence downtown, while financial and legal companies are a shrinking part of the overall commercial makeup.
Yeager credits low taxes and lifestyle. Feldman says the boom in downtown residential construction also has played a big role.
"It's not a secret that WeWork [a $20 billion office space provider] is looking for office space in downtown St. Pete," Feldman said. "The head of real estate for WeWork said when he saw downtown St. Pete, he fell in love with it. It's got everything a techie wants."
Feldman recounted a conversation with the CEO of another tech company who relocated to downtown St. Pete because the bars are open until 3 a.m.
"He said the kind of people in the tech world that I have to hire, who are going to make $150,000 a year, are typically single and 28 years old, drive a $5,000 bike to work, and at night they want to party until late at night. He said I cannot hire them to work in ticky-tacky-ville, the suburbs," Feldman said. "Young people are flocking to downtown St. Pete and the employers are now chasing those employees into downtown, and all the housing being built is creating this virtuous cycle."
A downtown location won't work for every business, said Leslie Bridges, first vice president and loan officer for Valley (NASDAQ: VLY), the New Jersey-based institution that bought USAmeriBank last year.
"Downtown real estate is going crazy. A lot of businesses, although they like downtown, realize it's overpriced or out of their range," said Bridges, whose portfolio includes recent loans for an expansion at IL Ritorno and construction of Dr. BBQ Restaurant. "There are a lot of developers downtown, and retail and restaurants, but not many small operating companies. The infrastructure downtown limits us to really large operating companies."
She cited parking as a key issue.
"People here just aren't used to parking in garages," Bridges said. "As much as we want to try to attract those businesses, I think they're going to remain on the outskirts."
New construction
John Forney, president and CEO of United Insurance Holdings Corp. (NASDAQ: UIHC) cited the city's resurgence as one of the reasons his company wants to build a new corporate headquarters on 4.6 acres of city-owned land at 800 1st Ave. S.
"It's become for us one of our most important recruiting tools," Forney told the City Council at an Oct. 4 meeting.
The insurance company's planned Class A office building would add 150,000-square-feet of commercial space downtown, at a time when downtown office inventory has shrunk from 4.2 million square feet in 2008 to just under 4.1 million currently.
The lack of new construction is one reason Feldman is not worried about a bubble in commercial real estate now that would plunge the economy into another recession.
"There's nothing I would consider even remotely threatening to over-supply the market," Feldman said.
Yeager believes St. Pete is due for a commercial real estate downturn, but unlike the economic slowdown that prompted the 2008 downturn, the cause will be different next time around.
"It's about a 10-to-15 year process. It depends on demand and supply and construction costs. You have peaks of demand where the market is hot and interest rates are low, where we are at right now, and we don't know when that's going to taper off," he said. "There hasn't been irrational lending, but what's going to cause more of a slowdown is construction and labor costs."
Older buildings have been renovated to include the kinds of amenities tenants now demand, such as fitness centers, common areas with WiFi and garages that are well-lit for tenants who come in at odds hours, Feldman said.
PowerChord, a software company in First Central Tower, features cubicles near the windows to give employees natural light, and private offices on the inner walls.
Employees don't want to spend time going out to lunch, so there are big kitchens to bring food in, and a bar near the window for a view.
Downtown commercial office space is finite and has price points, said DeLisle, the city development administrator. That's why commercial districts in neighborhoods are seeing growth, he said.There has been a ripple effect, as rents rise and tenants are squeezed out of Class A office buildings downtown they've been in for 10 or 15 years, Yeager said. Those tenants often move to Class B or Class C buildings on 4th Street or Dr. Martin Luther King Jr. Street, he said.
"Whether it's the Edge District near downtown or the Skyway Marina district or 22nd Street South, there's more of an interest in what's happening outside of downtown as well," DeLisle said. "The city is moving west and south and economic development is moving with it."